Basic information about cycling competition of women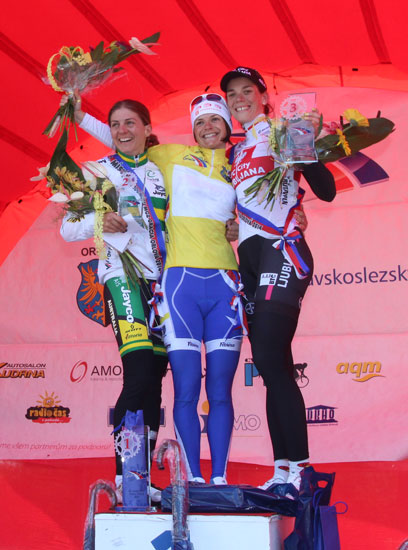 GRACIA - ORLOVA 2018 world cup women
26. 4. - 29. 4. 2018
For this year, Organizational committee GRACIA CEZ EDE already have prepared 32nd vintage well - known and favourite women's road stages cycling competition, named GRACIA - ORLOVA 2018 - women world cup 2018 The race takes place at 26th April - 29th April 2018 in Czech Republic on the territory Moravskoslezsky and Zlinský region. The main town of race is town ORLOVÁ. Total race length is 382,6 km.
Participate:
National team
Profi - trade team
Mixed profi team
Region team
Team means 4 - 6 athletes and 3 members attendance
---
Application:

Send by fax or post to address Organizational committee GRACIA CEZ EDE using the official UCI or national federation entry forms :
Petr Koláček
Na Sruchlíkovci 628
735 14 Orlova – Lutyně
Czech Republic
E-mail: gracia.orlova@centrum.cz,
---
Engagement:
The Organizational committee would like to invite exquisite professional teams on pursuant appreciations UCI on behalf of year 2017 its will be special invitation form.
Best Regards
Petr K O L Á Č E K v. r.
Race director GRACIA - ORLOVA